Hello, gorgeous! Persnickety is super thrilled to be one of the region's only retailers of Lemon Tree Stationery wedding invitations.
We welcomed this beautiful line into our collections this winter, and our brides are falling in love over and over again with these stunning designs.
There is something for every couple in the Lemon Tree Stationery line. From sleek and simple to bright and bold, our Blush album is the perfect place to begin the hunt for invitations that make your guests say "Wow!".
Lemon Tree Stationery are also experts in classic printing techniques. They offer thermography (raised) printing, letterpressing, engraving, and so much more. Their invitations are of the highest quality in both print and paper, and the customization options are endless.
One of our favorite aspects to this new line are the different paperweights available. Double weight stock with a painted border is available, and these pair so well with a beautiful floral envelope liner. Or go elegant and timeless with an embossed border and gold foil names. (Sorry, we'll tone down the paper nerdiness now!)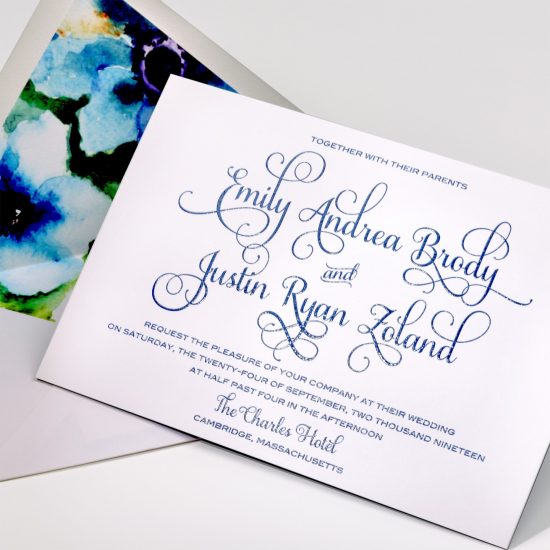 The best part? Everything is made right here in the United States. No need to outsource materials or printing. Everything is produced by a family-owned company in the heart of New York and shipped directly to our studio.
Check out just a few of our favorite designs from our Lemon Tree Stationery lines below. These invitations are definitely worth checking out in person so you can touch and hold these impressive pieces of art.
Schedule your appointment with an invitation specialist here!