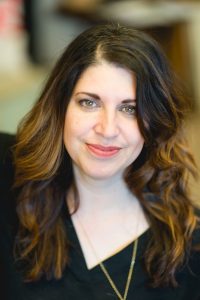 Melissa Weiler, Owner & Principal Designer
Not just your everyday shop owner, Melissa is also the most patient person on earth, and is world-renowned for her ability to talk brides down from the ledge when details get too overwhelming. As a middle child, Melissa is a natural-born diplomat and is an expert at refereeing mother-daughter invitation battles. Always dressed in neutrals and always wearing cute shoes, she is a master of fonts and typesetting.
Melissa received her Associate's Degree in Graphic Design from Bradley Academy for the Visual Arts, York, in December 1994. She has won numerous awards for creativity and typesetting and is looked to as one of the area's experts on wedding invitation trends and etiquette.
 Melissa won her first LOUIE Award from the Greeting Card Association of America in 2016 and is also a five-time nominee for her invitation design work.
---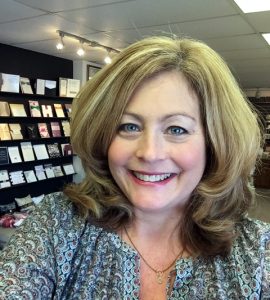 Liz Gutekunst, Invitation Specialist, Production Artist
Liz may be the newest addition to the Persnickety team, but she has quickly mastered her role as an invitation specialist and production artist. With experience in customer service and support, Liz brings not only her incredible skills of making a bride feel like the only one in the room during consultations, but her amazing cooking and baking skills as well! She is always bringing delicious treats to share, and there is not a box of stationery that leaves Persnickety that does not have one of her beautiful ribbons tied on it. Persnickety is so lucky to have this proud wife and mother of three as part of our team!
---