The countdown to the holiday season is officially on! While we begin to decorate and prepare for Christmas, Persnickety loves to focus on the classic simplicity of this beautiful season, especially those tiny details that made the anticipation of Christmas so wonderful and so meaningful when we were children.
One of our favorite memories was counting down the days until the holiday on an Advent calendar, an intricately decorated calendar with little windows that open up to reveal a special message or picture related to that particular day of the holiday season, a beloved tradition that can be traced back to the arrival of our Pennsylvania Dutch ancestors in the early 1700s.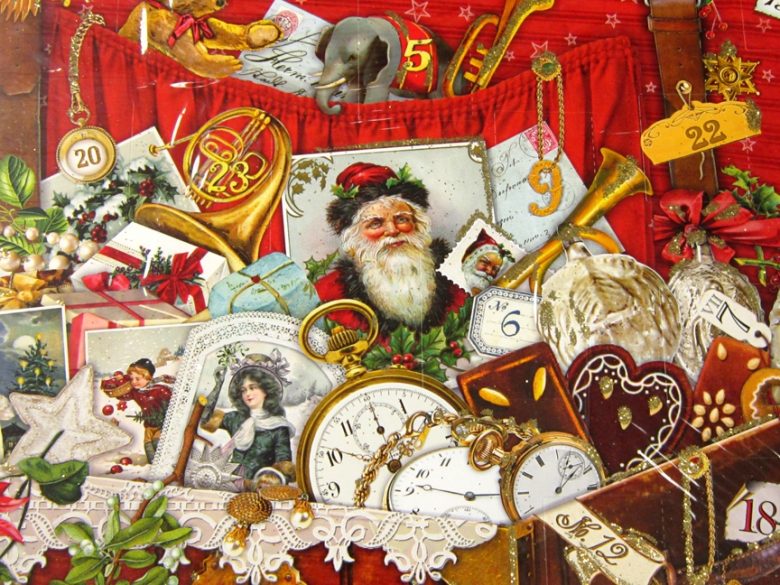 Sadly, these vintage-inspired Advent calendars have become difficult to find. So when Persnickety found these stunning calendar designs from the German company Copperath Verlag at the 2017 National Stationery Show in New York City, we absolutely could not say no! Our Christmas was already made.
The intricacy of these Advent calendars is beyond incredible. There is such attention to detail, and there is so much happening in each unique calendar design.
They take us back to the classic style of Advent calendars that were so popular at the turn of the century but also made a reappearance in the 1970s and 80s. They seemed to have disappeared from the stationery scene altogether, until now!
Persnickety is so excited to offer this unique Pennsylvania Dutch tradition right here in our studio in York, Pennsylvania. Our Advent calendars come in two sizes- the larger wall calendars start at $20 and the smaller desk calendars are $10.
We have several designs available to help make your holidays merry and bright. Feel free to stop by, rediscover a beautiful Pennsylvania Dutch tradition, and check out these gorgeous designs for your home. It's the perfect way to get excited for the holiday!
In need of cards or invitations for that upcoming holiday party? Persnickety would love to help! Schedule your appointment with an invitation specialist here and let us help knock things off your holiday to-do list!