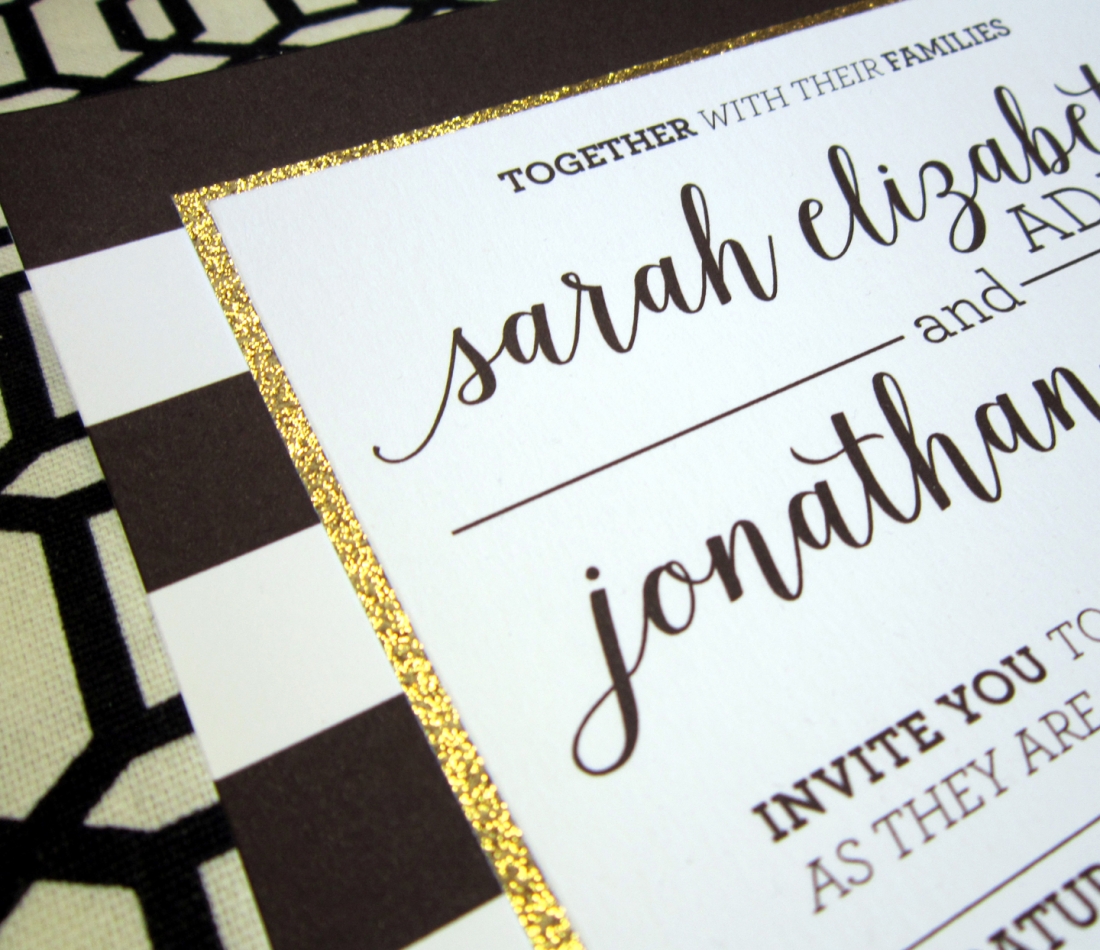 There's only one trend that our 2016 brides have been asking Persnickety for over and over again: gold glitter.
It's not hard to see why this trend shines above the rest. Glitter is such a versatile element when it comes to wedding stationery. Some brides choose to make a statement with a gold glitter backer card behind their invitation text; some brides opt for just a hint of glamour with a gold glitter border around their invitation. And some brides like just a little dab of glitter ink for a fun, elegant touch for a Save the Date. Whatever your invitation style is, glitter is sure to dazzle.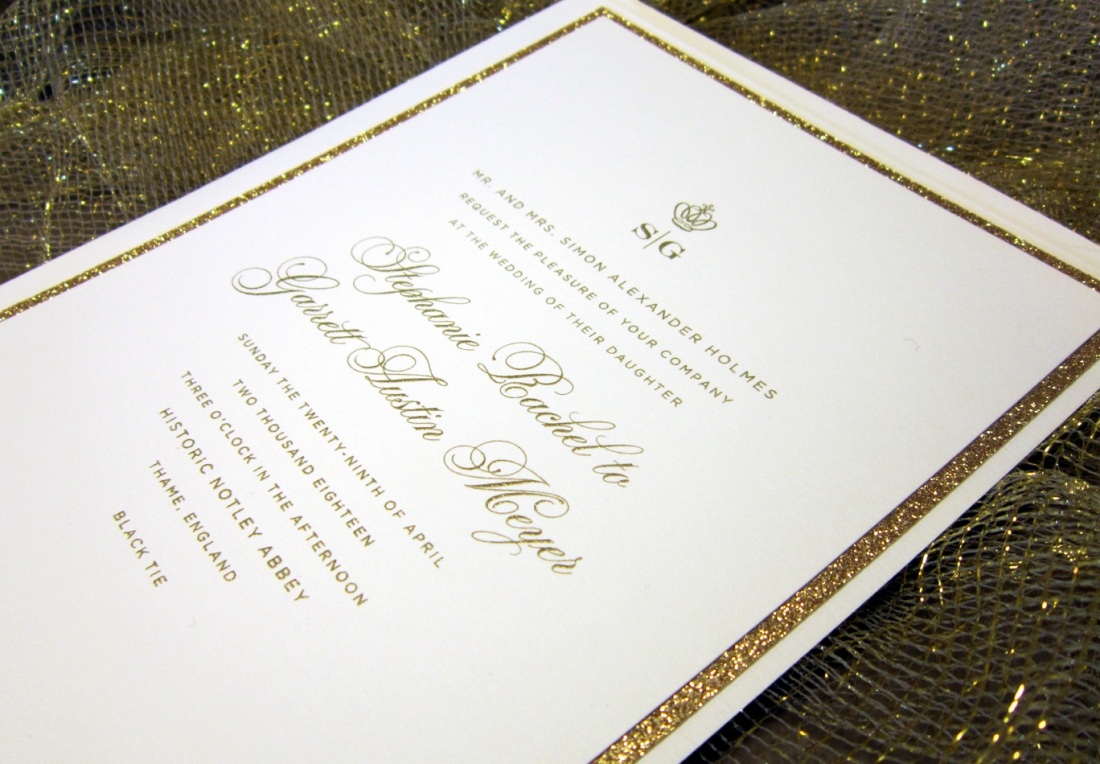 Below are just a few of our glittering favorites for you to ooh and aww over from Carlson Craft, a manufacturer we are proud to offer in our studio.
Do you think gold glitter might be right for your wedding paper suite? Let the experts at Persnickety help you find an invitation that will make your, and more importantly you, sparkle with excitement for your big day.