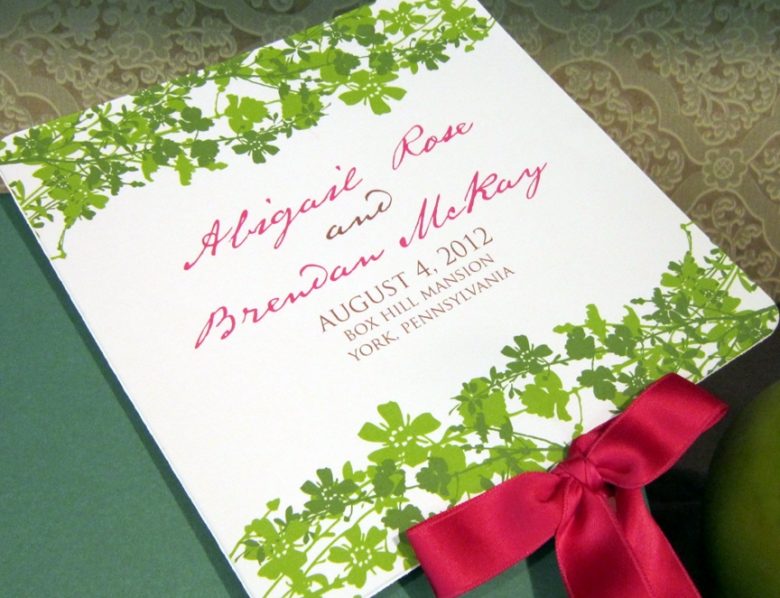 The 2017 Pantone Color of the Year is making it so easy to be green.
Persnickety is channeling all things natural, earthy, and eco-friendly with the introduction of 2017's color of the year, Greenery. It's such a unique shade of green, too; not quite like 2013's color of luxury and grace, Emerald, but a total twist from the deep intensity of 2016's Marsala.
It's the perfect color for a brand new year; the coming of springtime when all of nature begins to bloom, the warm weather where all we want to do is spend our days outside, the new habits and clean slate we take on every January (ahem, remember the New Year's resolution we made to eat all of our green vegetables? Don't worry, neither did we!). Greenery really is more than just refreshing. It's inspiring.
Persnickety is also thrilled with this year's color choice of Greenery because we have an enormous array of invitations, Save the Dates, and day-of accessories in these gorgeous shades of green, including those for the eco-friendly bride who might want to opt for pieces made from seed paper or recycled material!
Here are just a few of our favorites that we're absolutely green with envy for! Don't hesitate to let the invitation specialists at Persnickety know if you have any questions about these designs.