Don't let your wedding reception bar, dessert table, or gift table go naked! Add a pop of color and personality to your decor with some gorgeous customized signature signs from Persnickety Invitation Studio. They're the cutest way to totally personalize your wedding or event.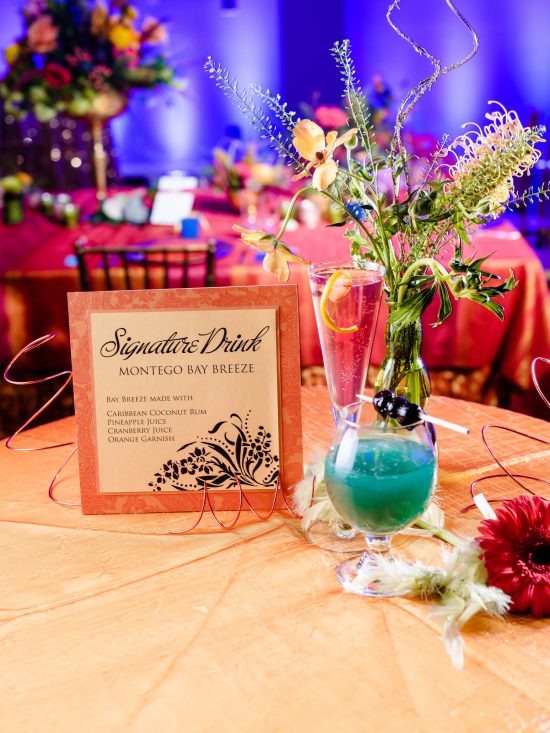 Why a Signature Sign?
Having a signature sign for your event is a unique and inexpensive way to let your personal style shine through. Persnickety can create simple single layer signs for brides to put in frames to decorate the guests' tables. We can also create lovely self-standing signs that are mounted onto foam core board to sit happily at the bar.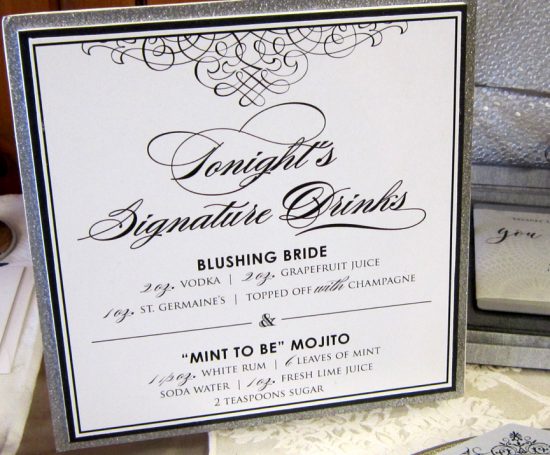 Signature Drink Signs
Signature drink signs are one of our most popular designs. These are a great way to suggest your favorite drinks to help pump up the party. We love to create his and hers signature drink signs, plus a full bar menu so your guests know which drinks are available!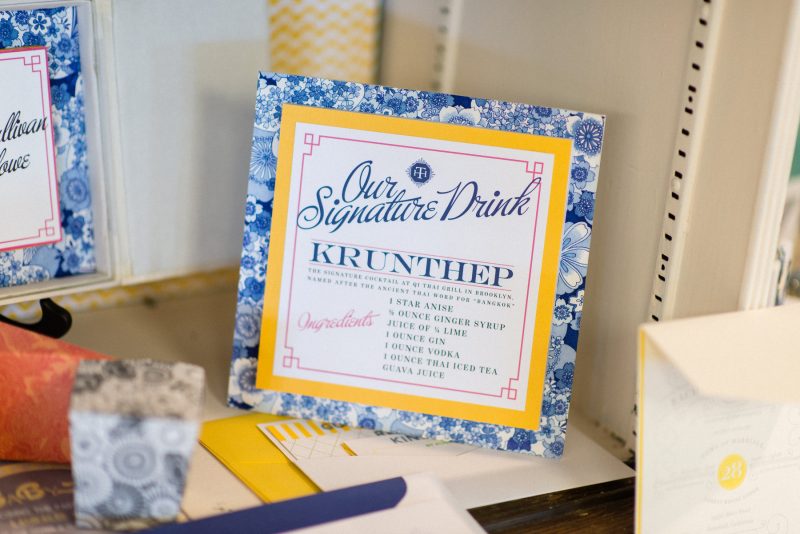 Dessert Table Signs
We also create adorable signs for the gift and card table, treat and dessert tables, and guestbook tables. Anything you can dream up Persnickety can design! These fun dessert table signs were the perfect way to dress up all the goodies for the guests. Cupcakes, anyone?
Another favorite of ours when it comes to designing signature signs- handwritten mirrors, chalkboards, and prints! Melissa, the owner of Persnickety and lead graphic designer, has the most beautiful handwriting, and she offers hand lettering services on mirrors and chalkboards right here in our studio.
Ready to start your hunt for the perfect wedding accessories? Let Persnickety do all the work for you! Schedule your accessories appointment with an invitation specialist and graphic designer here. We can't wait to help you create the paper suite of your dreams!