There's almost no better way to feel like royalty than receiving a wedding invitation in the mail, flipping it over to open it, and gazing on a gorgeous custom wax seal.
The wax seal was once reserved only for the royals and celebrities. But now, any bride can have their very own customized wax seal for any stationery suite. For Save the Dates, wedding invitations, thank you notes, and more, it's not hard to see why these pretty little things are Persnickety's current stationery crush!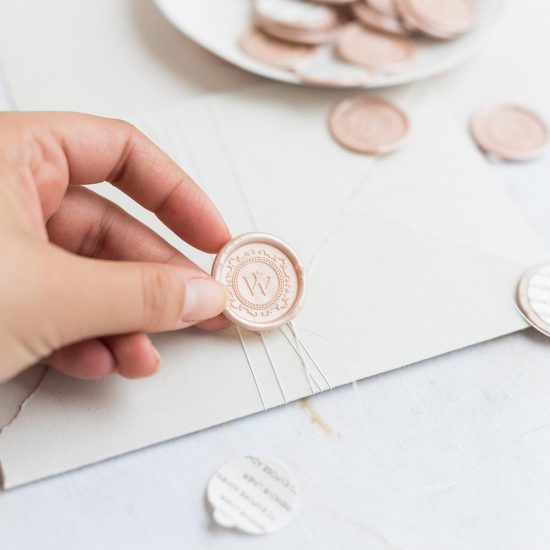 Self-Adhesive Seals
One of our favorite parts of our wax seal collection is that there is no mess to deal with. No need to whip out the wax stamper and worry about ruining your envelopes with tiny drips of wax or uneven designs. These beauties are self-adhesive. Each one has a little adhesive strip that you peel off, stick on the envelope, and voilà!
For those brides who have a calling to be artists, Persnickety can also help you find a wonderful wax stamper for you to go old school; melting wax and a custom stamper are available.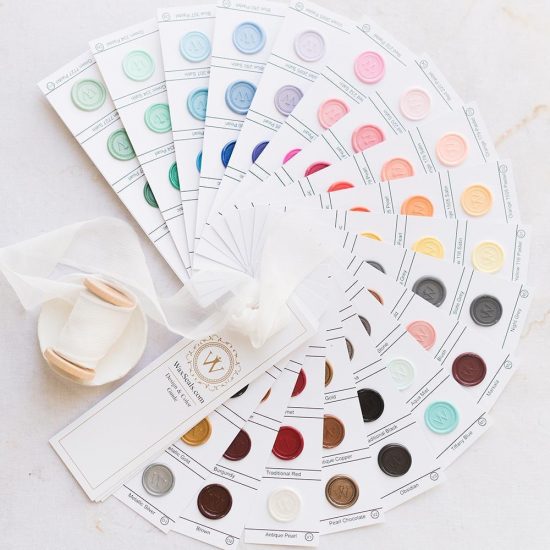 The Color Wheel
Another reason why Persnickety is crushing on these wax seals are the colors. And when we say there is a rainbow of colors . . . we literally mean there is a rainbow of colors available! Some of our favorites include rose gold, violet pearl, and red pearl.
Persnickety creates custom designs to be printed directly on the wax seal, like a duogram, motif, or a meaningful piece of artwork. You can also choose one from the fabulous artwork collection.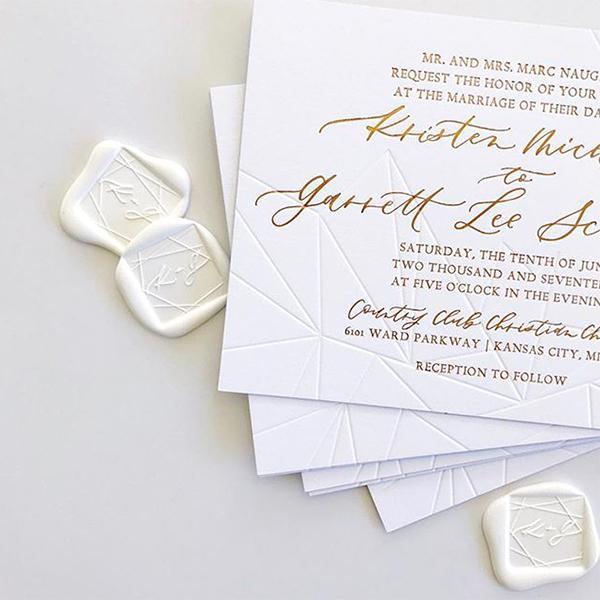 Persnickety is so thrilled to offer these beautiful wax seals right here in our studio. They're such a fun, timeless piece and are the perfect way to add the finishing touch to your paper suite.
We'd love to chat all things paper with you and help you find the loveliest of all wax seals! Schedule your appointment with an invitation specialist here to get started.