We hear it time and again from our brides. There's nothing scarier than ordering wedding invitations and stationery online. It can turn into a true horror story.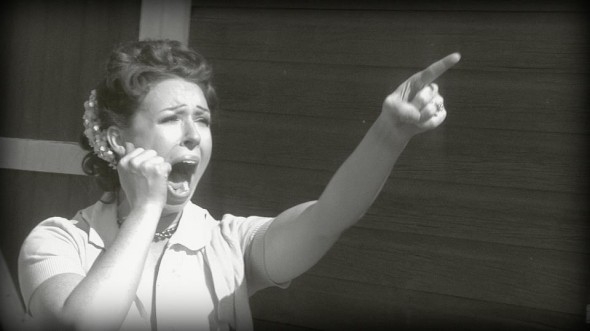 Many of our brides first begin their search for invitations online shortly after their engagement in order to get a feel for style and pricing.
But so many have expressed becoming completely inundated with choices when it comes to choosing inks, papers, and fonts. . . but having little guidance in making these important decisions, leaving them totally in the dark.
The Horror!
It's a wedding horror story in the making. Your heart begins to race. Your palms get sweaty. What if I choose the wrong thing? What if there's a mistake? What if I have to get them reprinted? The fear sets in. Choosing your wedding invitation becomes more like a nightmare than an exciting milestone.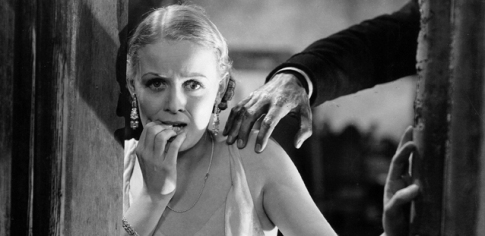 Sometimes online retailers will help navigate you through the wedding stationery process. However, because so many online companies simply print whatever was created on their website without double checking for correctness or etiquette, they fail to answer some incredibly vital questions when it comes to wedding stationery, including:
What paper weight is appropriate for my invitation?
What is the best wording based on traditional etiquette and my personal family situation?
What is the best ink color to choose based on the particular paper stock I've chosen?
Which font is easiest to read but still fits the formality of the event and personality of the bride and groom?
Which printing processes are best for me, including letterpressing, engraving, and thermography?
Things to Consider…
Online retailers sometimes allow you to order a sample of the invitation you've chosen. But without doing so, brides have no real idea of what their invitation truly looks and feels like until they see it in person.
It's important to remember that ink colors always vary from computer screen to computer screen, and sometimes the feel of the paper is completely different in person than how it might appear on screen.
So, sadly, if you order wedding stationery online, you really have no idea what it truly will look and feel like until it has been shipped to you.
By then, it is it too late for reprints . . . unless you want to pay an arm and a leg to have them reprinted.
Don't be trapped in the dark with so many invitation options jumping out and trying to grab you. Working with a stationery designer is a great way to keep the wedding monsters at bay.
Benefits of Working with a Stationery Designer
Persnickety prides itself on being a full service stationery and design studio, and we aim to take the fear out of the invitation process.
This means that we work with brides from beginning to end, helping them not only choose an invitation that they can see and feel in person but triple checking the spelling, dates, word choices, inks, and papers.
Persnickety loves helping brides with all aspects of their paper suite, and we offer guidance through every step. We have 40+ albums in our studio from different national manufacturers that allow you to see and touch paper and printing options, as well as look at a variety of fonts and inks.
The staff at Persnickety also takes the time to compare each one until the couple finds exactly what they're looking for. Custom invitations designed exclusively by Persnickety are also available for brides to pick and choose every aspect of their invitation set.
Persnickety is also pleased to provide digital proofs of the invitation set that must have the customer's stamp of approval before any production begins.
This means the couple gets to see everything before it is printed and can make appropriate changes, assuring the pieces look exactly as the bride and groom want them to. You'll never be alone in the dark with Persnickety!
Don't live in fear because of your wedding invitations. Let Persnickety walk with you through the dark. Schedule your appointment with an invitation specialist online. You'll realize ordering wedding invitations isn't that scary at all!