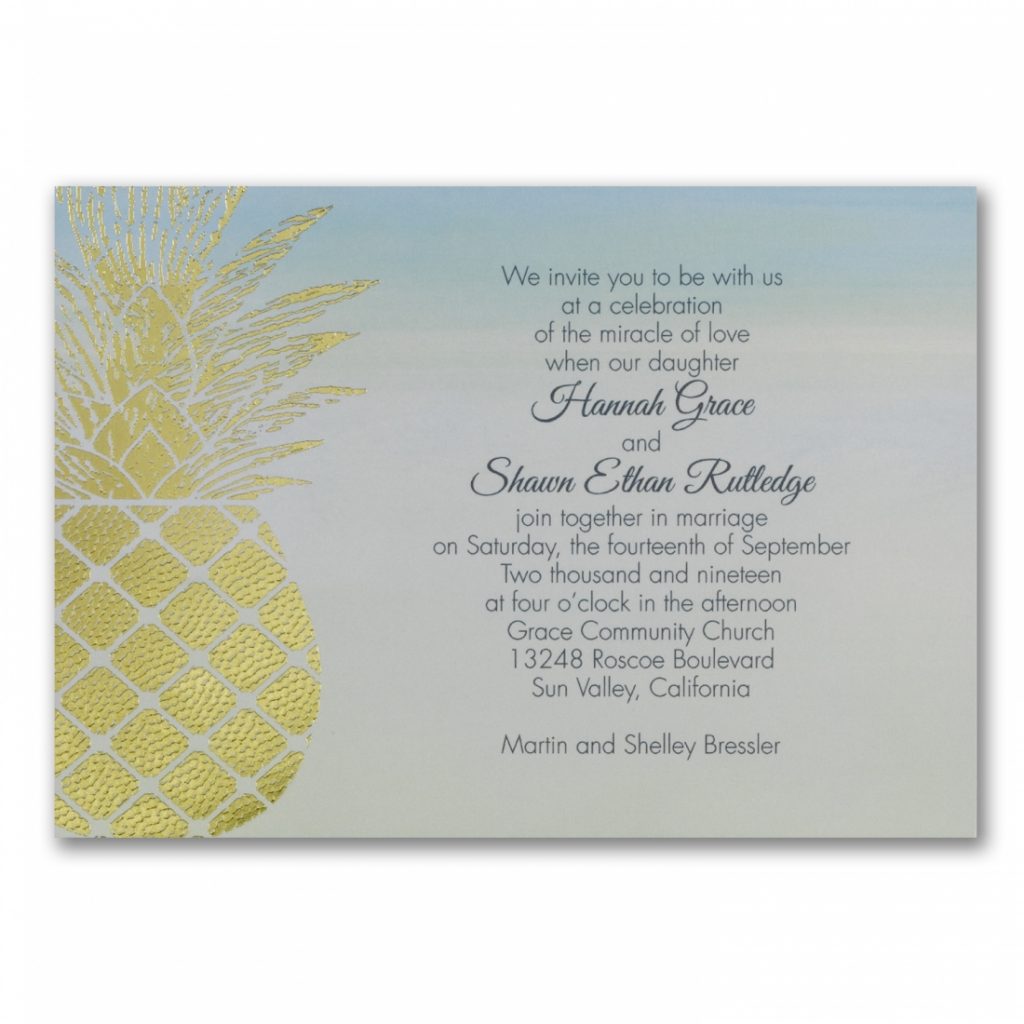 Say Aloha to Persnickety's current crush in stationery- the pineapple!
This timeless symbol is popular for both 2017 wedding stationery and personal correspondence stationery.
The pineapple is the ultimate symbol of hospitality, warmth, and friendship, and this prickly yet sweet fruit holds a long history of being a delicious way to make guests feel welcome. What could be more meaningful when inviting those you love to your special day?
Persnickety is sweet on these adorable pineapple designs shown below. The pineapple as a design is so versatile in its look and feel that it can complement even the most traditional of invitation sets while still giving it just a pop of personality. From gold foil to watercolors and everything in between, the pineapple is sure to be a symbol you'll see popping up in 2017.
See a design you're sweet on? Let Persnickety help you say Aloha is the perfect pineapple invitation for your big day!