Who would have thought writing the time and date on your wedding invitation could be so tricky? Certain wedding etiquette still stands if you are having a traditional, formal wedding, including how to write the date and time.
Persnickety has gathered a few of our top tips to keep in mind so you can let your guests know when to arrive for your big day!
1. No Abbreviations
Unless you are having a laid back, more modern or informal ceremony, you should never abbreviate the day and time on your wedding invitation. You write out dates in a formal manner with the day first, followed by the month and the year. For example:
Definitely do: Saturday, the first of September
two thousand twenty
Definitely do not do: Sat. 9/1/20
Remember that your wedding invitation is a guide for your guests to use to determine how formal or informal your wedding day will be. It may seem a little stuffy, but your guests will appreciate the hint!
2. Spell Out the Time
You also do not abbreviate the time on formal wedding invitations. Even though we're so used to writing "3 p.m." or "4:30 p.m.", numbers are reserved only for addresses on wedding invitations.
You will want to write out the time, starting with "at", followed by the number and whether it's in the morning, afternoon, or evening. The time of your wedding should always be written in lowercase. For example:
Definitely do: at three o'clock in the afternoon
at half past four in the afternoon
Definitely do not: at 3 p.m.
at 4:30 p.m.
Keep in mind that it is acceptable to write times numerically on your accommodations or details card, particularly if it has to do with any shuttle times, the brunch the following morning, or a welcome dinner.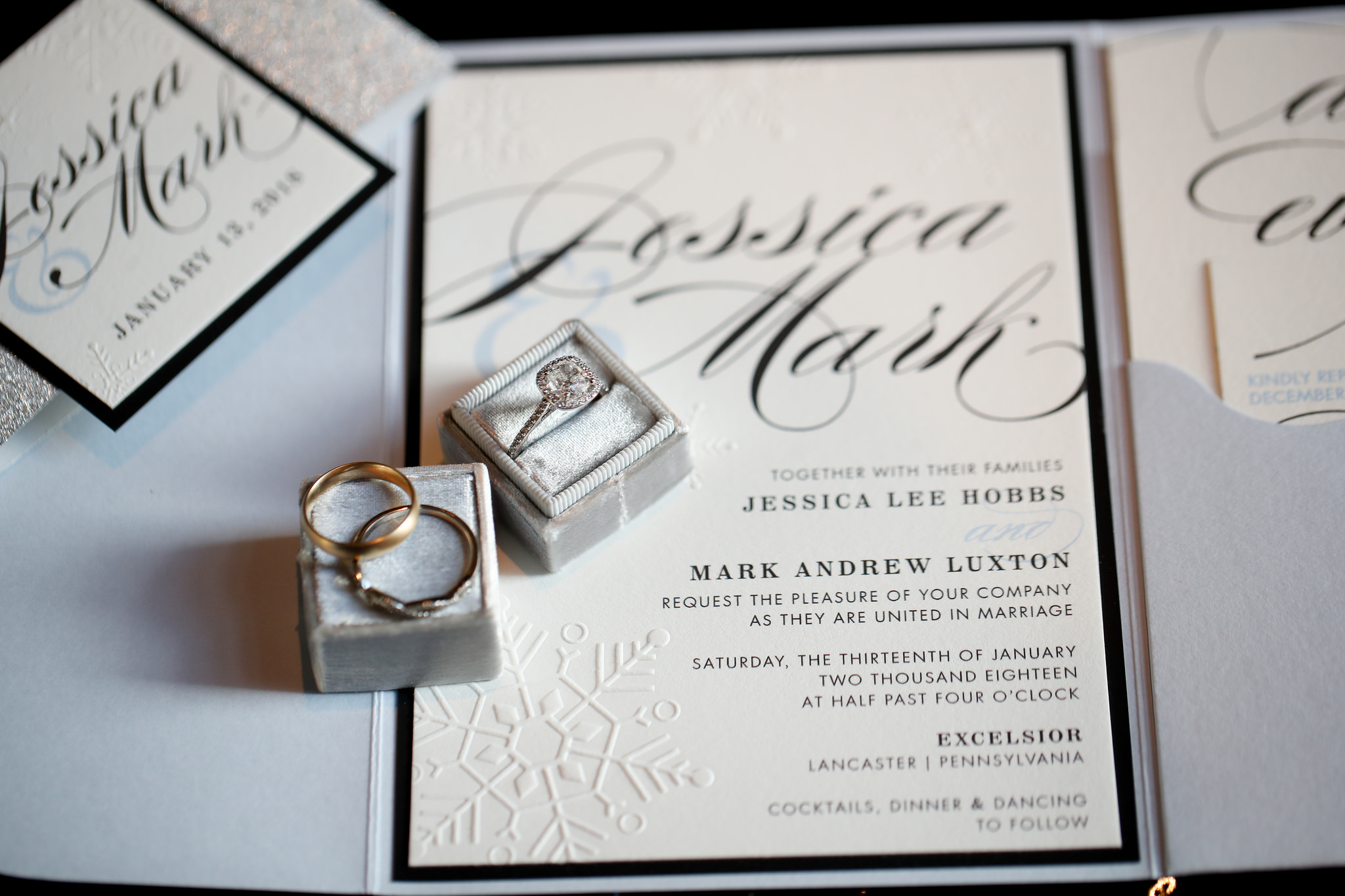 3. Reception to Follow
If your wedding ceremony and reception are at the same location and immediately following each other, there is no need to indicate a specific time for the reception on your wedding invitations. "Reception immediately following" will suffice, but "Reception immediately following ceremony at six o'clock" becomes redundant.
If your reception takes place a few hours after your ceremony, however, it is important to indicate this time on your reception card. You will write out the time, just like you did on the invitation. For example:
Cocktails, dinner, and dancing
beginning at six o'clock in the evening

Do you need someone to help guide you through your wedding invitation wording? Persnickety is here to walk with you every step of the way! Let's start your wedding stationery journey here.