Q.  Should I abbreviate certain words on my paper suite or do I need to write everything out, such as times, dates, and addresses?
A. During a bridal consultation, the invitation specialists at Persnickety focus on answering a bride's specific stationery questions so that her invitation suite gives guests all the necessary information while still adhering to the longstanding etiquette and tradition behind this beautiful ceremony. How to write and spell out fine details on an invitation set it one of our most commonly asked questions!
The answer to the abbreviation-on-wedding-stationery question is pretty simple but comes with a loophole. The simple answer is that you should never, ever abbreviate words on your wedding invitation if it is a formal or semi-formal event.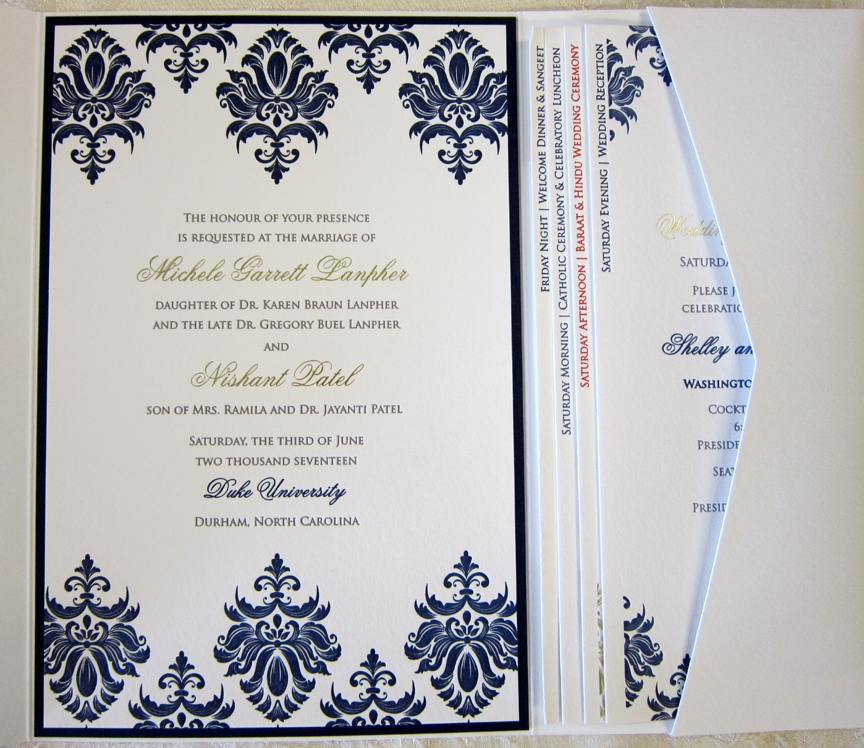 This means that you should write out the date using words instead of numbers; for example, "the first of December, two thousand eighteen"instead of "December 1, 2018." Note that it is acceptable to use numbers on your RSVP card unless it is a black tie or highly formal affair, in which case you should continue to write out the date and avoid using numbers.
The same rules apply for writing out times on invitations. You should never write a ceremony time on your wedding invitation as "3 p.m.".  According to tradition and formality that Persnickety follows from the Crane Blue Book and Emily Post's Wedding Etiquette , the time should be written as "three o'clock in the afternoon."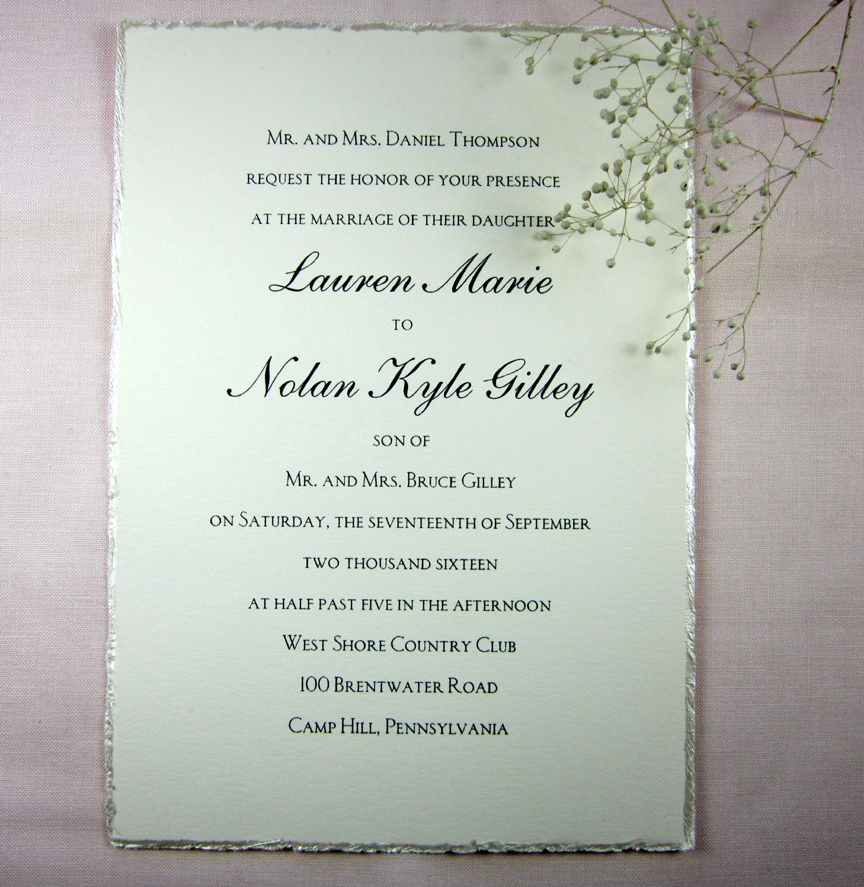 Finally, all street names, addresses, and states on your wedding invitation envelopes should be written out. "Pennsylvania" should never be abbreviated as "PA", nor should "Street" be abbreviated to "St".  It is still acceptable to keep titles as "Mr." and "Mrs." on your mailing envelope, but an ampersand should never appear between them.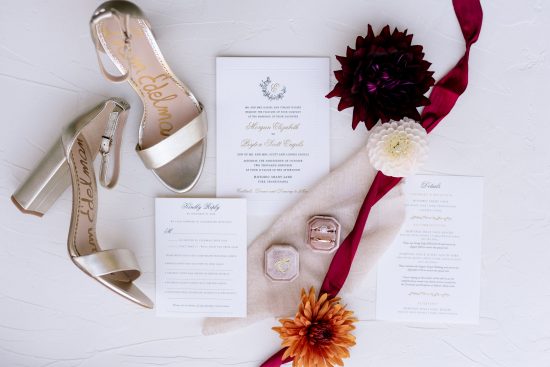 Now for the loophole…
If you are incorporating a very modern design into your invitation, particularly with large and loud typography, geometric or patterned designs, or a fun and unique shape, your design might actually call for abbreviation. This loophole also applies to very informal weddings. We've included a few samples from our Carlson Craft collections to show the exceptions.
You know your wedding better than anyone; Persnickety wants to help you achieve the perfect tone and style in your wedding invitation suite. Do you have a specific etiquette question when it comes to invitations or are you beginning to look for the perfect stationery suite? We would love to chat. Click here to schedule your appointment with an invitation specialist today.