Congratulations! They popped the question, slid the ring on your finger, and you're officially engaged! Once all the excitement begins to settle, one major question starts to bounce around in your mind… now what?
One of the many services you receive at Persnickety is expert advice regarding your wedding invitations and accessories, including a personalized timeline we create to help answer your questions about when you should order and mail your invitations.
Below is a basic timeline to help you get an idea of important dates to keep in mind during the chaos that planning a wedding can be.
Before you Visit


Create a Wedding Website and Start Your Research (10-12 months prior to wedding)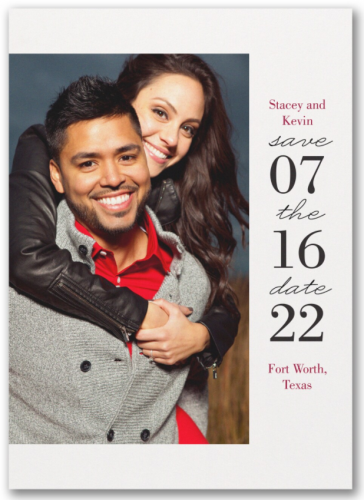 The Knot recommends creating a wedding website as one of your first steps in the wedding planning process. Brides enjoy sharing their proposal story on the website.
It's a great place to record details in order to keep your guests in-the-know. We have many brides that include the wedding website on their Save the Date or invitation, so it's a great idea to create this ahead of time.
Begin browsing through invitations in order to get an idea of what you might like. Keep in mind any that you see that match your theme or your colors.
It's also helpful to get a rough guest list, date, and budget in mind. When you have gathered these together, you're ready to make an appointment!
When you Visit Us


Schedule an appointment (6-9 months prior to wedding)

You're finally ready to begin selecting your Save the Dates and invitations. We recommend that you call ahead to schedule an appointment with us so that the Persnickety staff can focus on your needs exclusively.

Our appointments on average last about 90 minutes. You should make an appointment to select and order Save the Dates eight months prior to your wedding and six months prior for invitations.

Here are the general timeframes you need to keep in mind as you move forward with ordering your invitations, though they may change depending on individual circumstances:
Save the Dates
Order by: 8-12 months before
Mail by: 6-8 months before

Invitations
Order by: 4-6 months before
Address list (for Persnickety to hand address or print your addresses):
10 weeks before


Mail by:

8 weeks before
RSVP date: 1 month before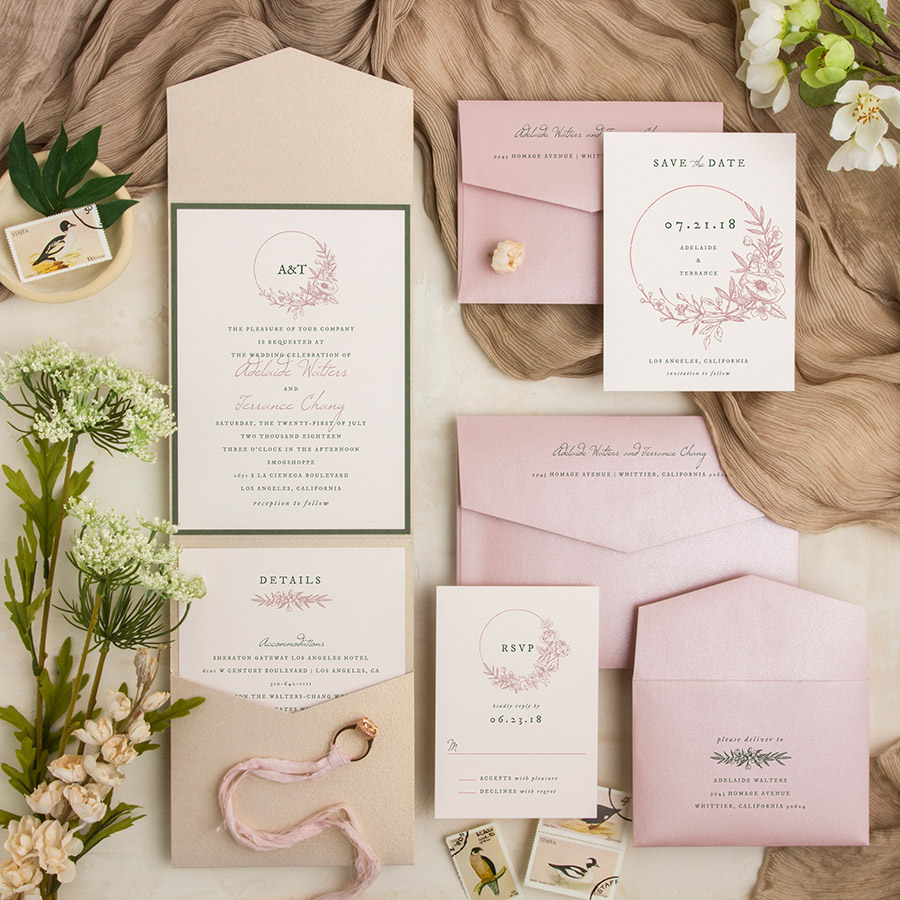 Accessories
(programs, place cards, table numbers, etc.)
Order by: 4-6 weeks before
Pick up by: week of the wedding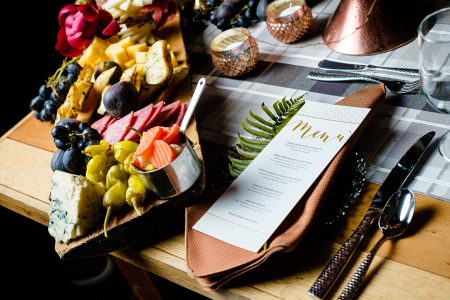 Any other questions or concerns you have can be addressed by the Persnickety staff during your appointment. We want to make this process as smooth as possible for you so that your invitations are as unique and gorgeous as you will be on your wedding day!
Schedule your appointment with an invitation specialist online here! We can't wait to see what paper perfection you've been dreaming up.