Save the Dates are an absolute must when it comes wedding stationery. They're vital in helping guests plan to attend your big day. Save the Dates also give them super important information, like your wedding website where they can book hotel accommodations in advance.
But no reason to break the bank in order to have a unique Save the Date!
Ready to save time and money? Check out Persnickety's current stationery crush: postcard Save the Dates.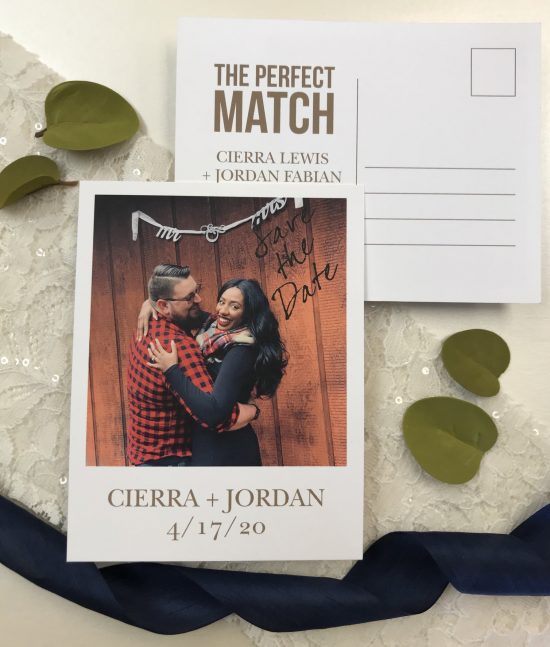 Why Postcards?
Postcards are such a fun and unique way to spread the word to friends and family that you are saying "I do!" They can easily be hung on a guest's fridge (something many of our brides ask Persnickety about!) and be displayed for the months leading up to your best day ever.
You also have the choice of photos with postcard Save the Dates. Have one large photo on the front of the postcard with all of your important details on the text side on the back, or get creative and make a collage!
These pretty little pieces are very customizable, and there is definitely a style to match every wedding.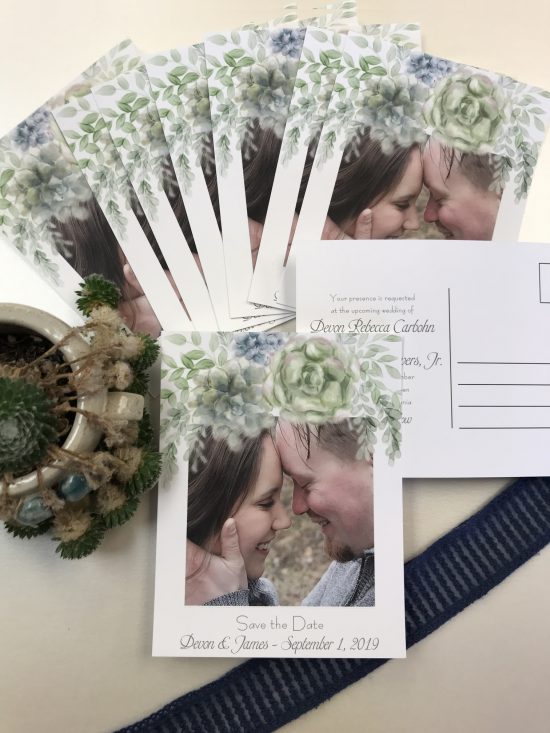 Postcard Postage
One of the other reasons why we're crushing hard on postcard Save the Dates are that they are super affordable.
Without the expense and hassle of an envelope, postcard Save the Dates can easily be mailed by themselves- no stuffing and sealing required! You still have to write the guests' names on them, but don't worry! Persnickety can do that for you.
Because your Save the Date is a postcard, you can also buy postcard stamps, which are slightly less expensive than a first class stamp. Another budget win!
Below are just a few of Persnickety's favorite postcard Save the Dates from our online collections. Order directly from the comfort of of your own home by checking out our collection here.
Want to work with a professional? We got you! Schedule your appointment to view these pretty little postcards in person! Schedule your appointment with an invitation specialist here.