Determining what insert cards you need in your wedding invitation set can be overwhelming! You don't want to bombard guests with so much information that their eyes glaze over. But you don't want to forget anything important either.
One way to simplify your insert card game is to decide which cards hold the most vital pieces of information for guests. Can you combine or eliminate any extras to help streamline your paper suite?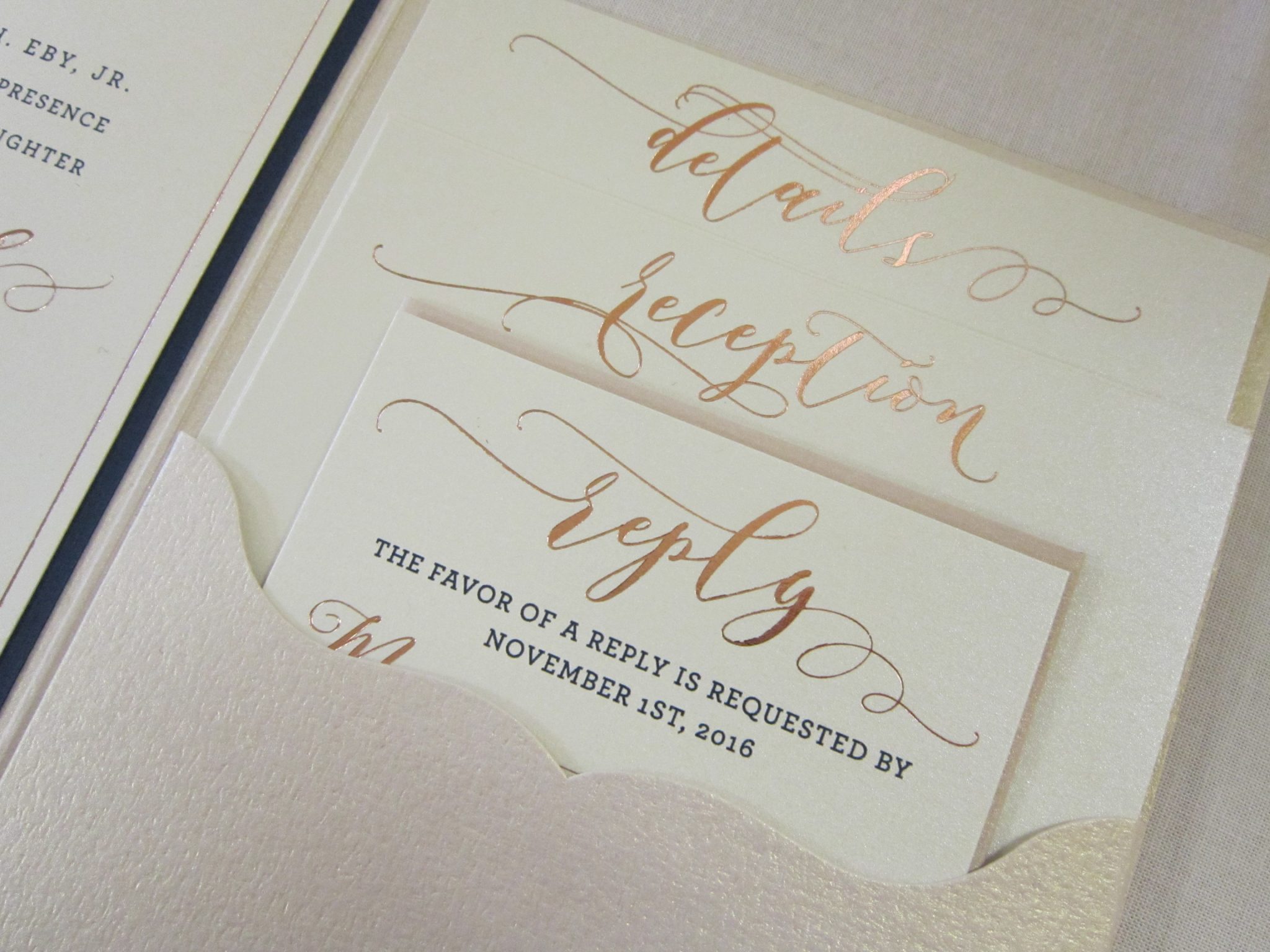 One of the easiest ways to do this is to determine if you need a separate reception card. A reception card is one of your wedding invitation inserts that indicates the time and location of your reception. These are especially important for religious weddings, where the ceremony is held in a church and the reception is held in a separate venue.
So, do you need a separate reception card?
If your ceremony and reception are at the same location, you do not need to include a reception card. A simple line at the bottom of the invitation that says, "Reception immediately following ceremony" will do!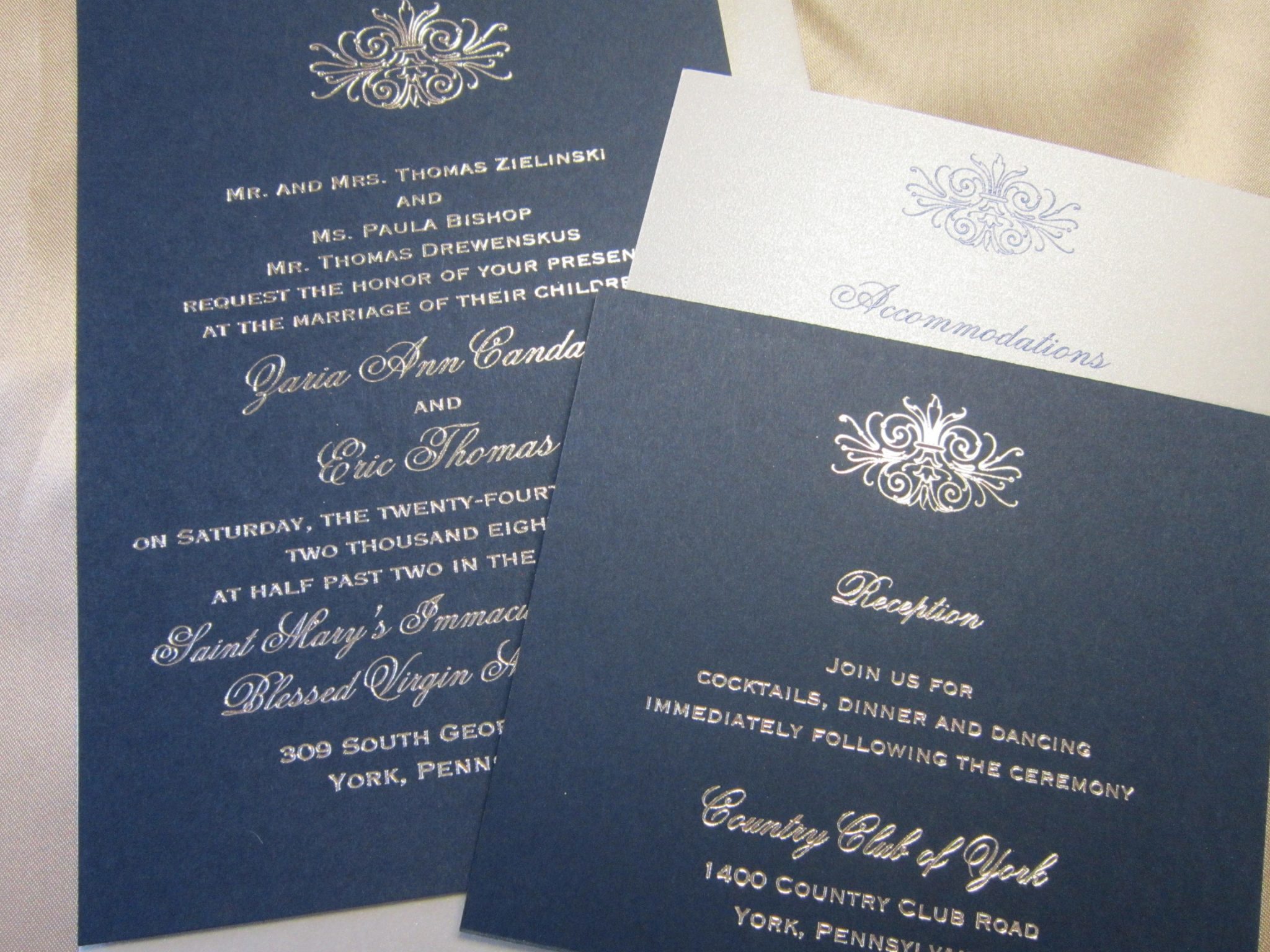 The exception to this rule falls primarily with destination weddings. If your ceremony and reception are in the same location but in different places on a resort or large venue where it might be confusing for guests to find, you need to include a separate reception card.
Need some guidance on your wedding invitation insert cards? The invitation specialists at Persnickety are ready to help! Schedule your appointment with us online and let's talk all things stationery.